Online Donations in Memory or Honor of Another Person
If you would like to make a online donation through PayPal in honor or memory of another person, please complete this form so that we can acknowledge your gift appropriately. Please be sure to include your name in the field at the bottom. You may complete the form either before clicking the Online Donation link above or return to this page after completing your donation. The information entered in this form is visible only to KATC site administrators and will not be shared with other organizations or companies.

If you are using the mail-in donation form, space is provided on the form for honor and memory donations.
Wine, Cheese & Chocolate
A Benefit for Kids at the Crossroads - Acuchimay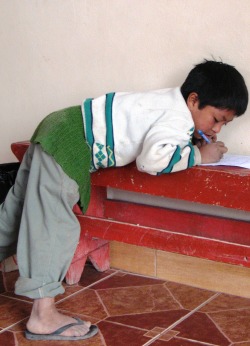 Date:
Sunday, August 29, 2010
Time:
5:00 - 8:00 PM
Where:
The Enchanted Gift Shop & Tea Room
502 Washington Street
Vancouver, WA 98660
Tickets:
$22- in advance (cash or checks)
$25- at the door or by credit card
To make reservations:
Call 360.693.0650 or e-mail
director@kids-at-the-crossroads.org
To purchase tickets (ck/cash):
Stop by or send your check to The Enchanted Gift Shop.
To purchase tickets by credit card:
Please complete the form below to inform us that you are purchasing tickets for the Wine, Cheese & Chocolate Benefit.
After completing and submitting the form
below, click the
"Donate"
button to make a donation to Kids at the Crossroads through PayPal. By completing the form below, we will recognize your "donation" as a ticket purchase for the Open House and send an email confirming your purchase.
Remember, tickets are $25- each if purchased by credit card.

---